7 Efficient Ways to Spend Your Retail Operations Budget
Managing a budget can be tricky. You have to take into account the costs of essentials like payroll and office supplies. You also need to factor in inventory processing and transport solutions, which are essential for productivity, efficiency, and organization.
It's true that these solutions come with a cost - but it doesn't have to break your budget. Read on as we discuss seven tips for getting the most out of your fixture budget. Whether you're looking for innovative products from IRSG or others, these seven strategies will maximize your spending without sacrificing quality or efficiency.
1. Identify and Quantify Your Retail Needs
Assess the number and types of items that need to be processed, and how much space you need to process them. Figure out what you need in terms of equipment, and the functional requirements to choose the best solutions for your budget and keep you from overspending.
The best way to accurately assess your inventory and processing needs is to work with an expert like IRSG. They offer complete retail efficiency solutions that put innovation to work for you—helping you identify what kind of carts, tables and hanger management systems are best for your environment.
2. Consider Mobility and Portability
Having equipment that is easy to move around and nest as needed are great ways to optimize your retail operations budget and increase workflow efficiencies. Here are a few things you should consider when shopping for mobile and portable processing solutions, such as IRSG's retail rolling racks & retail wire transporters:
Features such as 5" locking directional casters for ease of maneuverability and bumpers for reduced contact damage

Collapsible shelves and other customizable features

Easy assembly with minimal tools or professional assistance

Durable materials and nesting designs to save space when not in use
3. Ergonomic and Employee Centered Products
IRSG's ergonomic tables are height adjustable to alleviate back strain while processing goods.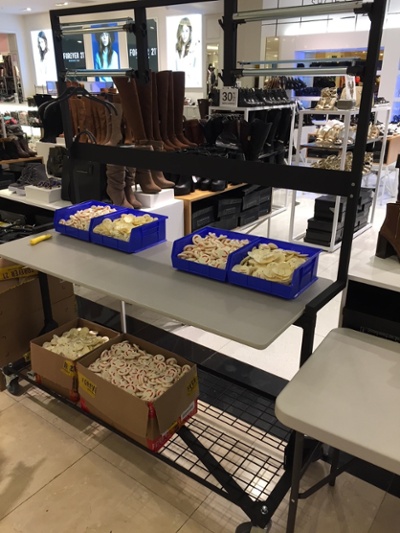 Whether used on the sales floor for processing or as a mobile checkout station, these solutions are multi-use and functional for all areas of a retail store.
Larger tables are a great solution for backroom processing. Multiple styles offer options such as collapsible leaves, locking drawers, organizer bins, etc., so that each table is ideally suited for whatever task needs to be done at any given time throughout a store—saving both time and effort.
4. Focus on Solutions That Maximize Efficiency
To get the most out of your budget, focus on solutions that make the best use of your space. Opt for specially designed products that fit into the smallest spaces, saving on expensive floor space. Utilizing storage totes and sorting bins for storing supplies such as poly bags, shipping tape, and size nubs on processing tables enables quick and easy access to these items while also optimizing work surface space and reducing clutter.
5. Consider Multi-Functional Products for Multiple Uses
Multi-functional products present excellent value for money as they are ideal for various uses. For example, IRSG's multi-purpose wire shelving units offer flexibility to use for backroom storage or for transporting merchandise from the backroom to the sales floor. Wire carts can be used as marketing carts to store and transport marketing material to the sales floor for quick and easy sign changes.
IRSG has wire shelves that come in a variety of sizes, making them suitable for any backroom configuration and providing maximum capacity for both merchandise and store supplies. There are also a wide variety of accessories such as shelf liners, shelf dividers, ledges, enclosure panels, plastic bins, etc. to help keep items organized.
6. Increase Storage Capacity and Productivity
Productivity is crucial to retail operations. Why not look at hanger management to reduce labor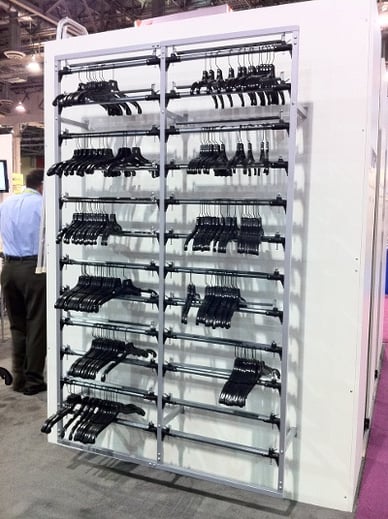 expenses, and increase processing efficiency? After assessing the space available at your cash wraps or back of house, you can maximize space by finding the right hanger management system for your business.
IRSG has multiple options to make hanger organization a breeze, reduce employee inefficiencies, and improve backroom and cash wrap processes. These options include freestanding mobile racks, under-counter racks, and wall-mounted options.
7. Invest in E-Commerce Picking Carts and Packing Stations
To optimize space throughout your business, and increase productivity—invest in an E-commerce picking cart and an E-Commerce packing station. These carts and stations are becoming increasingly popular in retail environments. They are designed as an efficient way for employees to pick and pack orders at the store level for Buy On Line Pick Up in Store (BOPIS) orders.
They are also a great solution for distribution centers for processing online orders. IRSG has also designed security cages to allow secure storage of customers orders before being picked up or shipped out. The variety of configurations within the IRSG's array of E-Commerce solutions will meet any retailer's needs.
The Bottom Line
When it comes to setting a retail operations budget, thinking outside the box can yield some big savings. That doesn't mean skimping on quality—far from it. With the right products, you often spend less and get better quality.
Understanding what you need is essential to maintaining a cost-efficient retail operations budget. With the help of IRSG products, you will increase productivity and efficiency by streamlining workflow and getting the most out of your budget.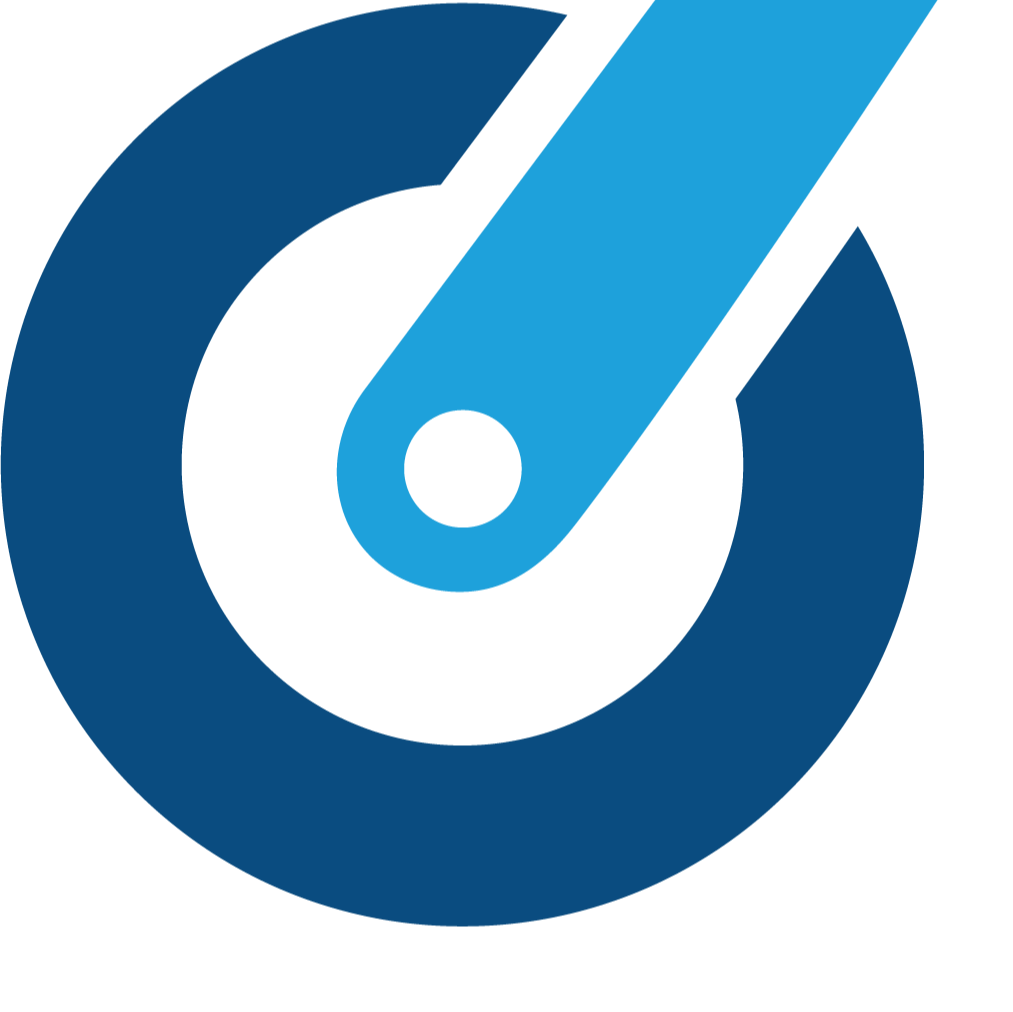 IRSG
IRSG has been providing the industry's highest quality, longest lasting, and most versatile Inventory Processing and Transport Systems since 1968. We are the market leader. We design solutions where others hadn't recognized the need for improvement, and our vision has prompted us to create over 200 unique, flexible, and durable solutions for a vast array of retail needs. IRSG offers a wide range of products, allowing you to find everything you need, all from one supplier. Each and every solution has one goal: to successfully streamline your business from the back door to the sales floor in an efficient, organized approach.