Top Benefits of Offering Curbside Pick Up and Buying Online to Pick Up in Stores for Your Retail Store
In the fast-evolving world of retail, businesses must continually adapt to meet the changing preferences and needs of customers. One trend that has gained significant momentum in recent years is the concept of curbside pickup and buying online to pick up in stores (BOPIS). This approach to shopping offers a plethora of advantages to both retailers and customers, and is gaining popularity. In this blog, we'll delve into the top benefits of offering curbside pickup or buy online pick up in store and explore how it can transform your retail store.
Introduction
The retail landscape is undergoing a transformation, and adaptability is the name of the game. Curbside pickup and buying online to pick up in stores have become increasingly popular, reflecting the shifting preferences of modern consumers. But what exactly is curbside pickup? Simply put, it allows customers to shop online and then collect their purchases without leaving the comfort of their car. This novel shopping method streamlines the entire process, offering convenience, safety, and efficiency.
But why is this trend catching on so rapidly, and what benefits does it hold for both retailers and customers? In this article, we will not only explore these advantages, we will also shed light on how offering curbside pickup or buy online and pick up in store can set your retail store apart from the competition. So, let's dive in and discover how this trend can elevate your business.
Increased Convenience for Customers
Convenience is king in today's retail environment, and curbside pickup and BOPIS both deliver just that. These shopping methods simplify the entire experience for customers. They can shop from the comfort of their homes, choose their desired products, and schedule a pickup time that suits their schedule. The entire process is contactless, offering a heightened sense of safety and convenience.
Moreover, in a recent study done by PYMNTS and Cybersource, titled The 2023 Global Digital Shopping Index: U.S. Edition found "Nearly one-third of U.S. eCommerce shoppers — a projected 16.4 million consumers — picked up their most recent online purchase via in-store or curbside pickup, and that number represents a 37% increase from the share of eCommerce shoppers who did so in 2021. " These statistics showcase the rise in demand for the convenient services of curbside pickup and BOPIS. All emphasizing the significance of adapting to evolving customer preferences.
To further enhance this convenience, specialized products such as IRSG's versatile inventory processing and transport solutions play a pivotal role. These products assist employees in efficiently transporting inventory merchandise from the back storage room or sales floor to allow for in store pickup. They contribute to a seamless process, making in-store pickup a breeze.
Keep in mind, if you are interested in utilizing IRSG's products to transport inventory to cars for curbside pickup, we would be happy to work with your team to design custom carts for Curbside Pick Up that can handle outdoor conditions.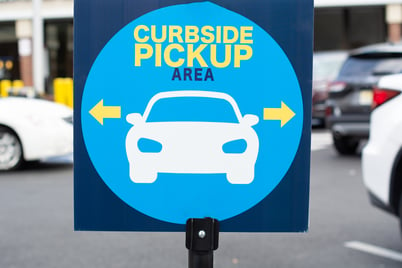 Reduced Wait Times
Long checkout lines have been the bane of many shoppers' existence. The frustration of waiting in a never-ending line can tarnish the overall shopping experience. Curbside pickup or buying online and picking up in stores eliminates the need for customers to endure such waits. They can simply arrive at the store, and their purchases will be ready for pickup, either carside or in the store, minimizing any in-store delays.
Alternatively, in order to quicken in-store pickup, offering different pick up options through mobile checkout carts can further increase customer satisfaction and loyalty. Getting buyers in and out of the store quicker.
Studies and data highlight the significant impact of reduced wait times on customer satisfaction. A survey conducted by the National Retail Federation found that 73% of customers cited reduced wait times as a major factor in their satisfaction with a retailer and "40 percent of in-store shoppers said checkout is when convenience is most important." The correlation between shorter wait times and higher customer satisfaction is evident.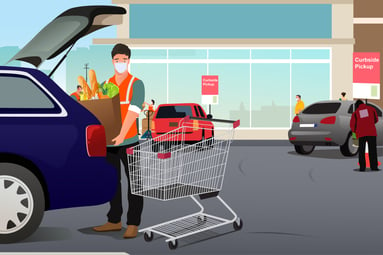 Enhanced Health and Car Safety
The ongoing importance of health and safety cannot be overstated, especially in the context of shopping during a pandemic. Curbside pickup contributes to a safer shopping experience by reducing in-store interaction. Customers can stay in their cars, minimizing the risk of exposure to potential health hazards.
This approach also extends to car safety, as curbside pickup reduces the need for customers to navigate crowded parking lots, busy store entrances, and an even busier store. This increases convenience for customers' shopping experience bolstering customer confidence and satisfaction.
IRSG products play a significant role in supporting the convenience of instore pickup. They ensure that inventory is transported safely, preventing any product confusion when it comes to customers or employees. Additionally, these products remain crucial during the busier shopping season, where in-store shopping might be overwhelming or inconvenient at the time.
Opportunity for Additional Sales
Buying online and picking up in stores doesn't just offer the benefit of convenience; it can also act as a potential catalyst for additional sales. When customers arrive to collect their orders in store, they may be enticed by other products on display or prompted to make impulse purchases. Upselling and cross-selling opportunities abound during BOPIS pickups.
Retailers who've harnessed this potential are already reaping the rewards. Take the example of a clothing store that offers BOPIS. A customer, picking up an online order of a winter coat, might be tempted by a display of cozy scarves and gloves, thereby increasing the store's sales.
Keep in mind, these opportunities may not match the amount of impulse purchases in-store shoppers make, but it is still an opportunity to offer convenience and entice customers for additional purchases.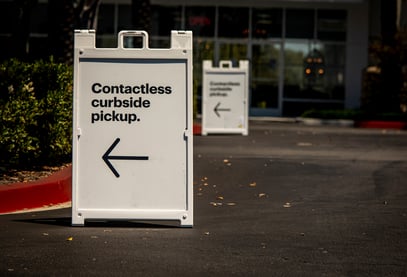 Improved Customer Satisfaction
The heart of any successful business lies in customer satisfaction. Streamlined and convenient pickup options can significantly elevate customer satisfaction levels. When customers have their orders ready and waiting for them, they leave with a sense of accomplishment and contentment. According to the Consumer View Report done in 2020 "83 percent of consumers say convenience while shopping is more important to them now compared with five years ago."
Real-life testimonials and reviews provide insights into the impact of curbside pickup on customer satisfaction. Many customers have expressed their delight at the speed and convenience of this service, often giving retailers glowing reviews. Happy customers are more likely to become loyal customers, returning to your store for their future needs.
Expanded Customer Reach
Curbside pickup isn't just about serving your local community; it can attract customers from a wider geographic area. With online ordering and curbside pickup, you have the potential to reach new customer segments. Digital marketing and social media can be powerful tools to expand your reach, informing potential customers about your convenient pickup options.
This approach is particularly effective for businesses that offer unique or niche products. Customers from different cities or regions might be willing to travel a little farther to access your offerings, knowing that they can conveniently pick up their purchases.
Reduced Staffing Needs
A notable cost-saving aspect of curbside pickup is the reduced need for in-store staff. While traditional shopping often requires multiple employees at checkout, curbside pickup streamlines the process, reducing staffing needs. Additionally, many tasks related to inventory management and order preparation can be automated or streamlined, leading to a more efficient operation.
Operational efficiency is a key advantage that contributes to cost savings and higher profit margins. With fewer in-store staff required, businesses can reallocate resources to other essential areas, such as marketing or product expansion.
Cost Savings on Shipping
Offering curbside pickup and BOPIS can also be a more cost-effective alternative to shipping. Comparing the expenses associated with shipping to the costs of curbside pickup often reveals significant savings. Shipping costs can add up, especially for businesses with a wide customer base.
Customers, too, may opt for curbside pickup over costly shipping options when presented with the choice. The convenience of picking up items at their own pace and location can be a compelling reason to choose this method.
IRSG products play a crucial role in reducing shipping costs. As a one-time purchase and a versatile inventory processing and transportation solution, these products offer long-term cost savings. They can be used repeatedly over the years, reducing the need for constant replacements or additional expenses.
Competitive Advantage
In today's competitive market, staying ahead of the curve is essential for retail businesses. Implementing curbside pickup and enhancing your buy online and pickup in store options can give your retail store a significant advantage over competitors who have yet to adopt this approach. By offering more options than traditional brick-and-mortar stores, you can attract a wider customer base.
Customers are naturally drawn to stores that offer convenience and flexibility. By embracing curbside pickup, you demonstrate your commitment to meeting their evolving needs. This, in turn, can contribute to customer loyalty and set your store apart from the competition.
Conclusion
In an era marked by constant change and shifting customer preferences, retail stores must adapt to survive and thrive. Curbside pickup and buying online to pick up in stores have emerged as powerful tools in the modern retailer's arsenal. The benefits they offer, from increased convenience and reduced wait times to enhanced health and safety, are compelling reasons to embrace this trend.
By optimizing the customer experience, increasing sales opportunities, and reducing operational costs, curbside pickup and BOPIS can have a profound impact on your retail store's success. With the support of IRSG products like rolling racks, carts and transporters, mobile wire carts, or IRSG's Express Checkouts you can further enhance the efficiency and convenience of this service. Additionally, offering curbside pickup and BOPIS can set your store apart from competitors and expand your customer reach.
The message is clear: it's time for retailers to consider implementing or enhancing their curbside pickup and BOPIS services. By doing so, they not only meet the needs of the modern consumer but also position themselves for long-term success in the ever-evolving world of retail. Embrace the future of shopping, and reap the rewards of curbside pickup.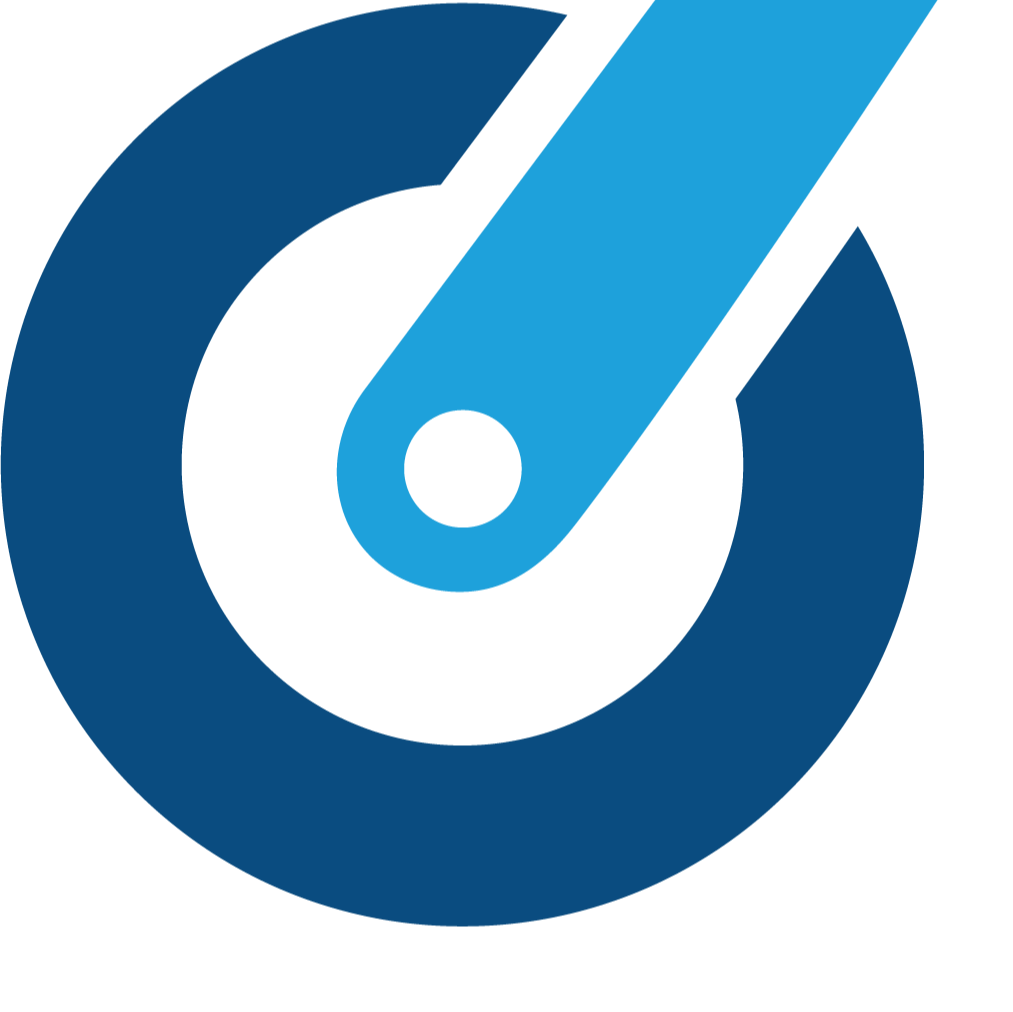 IRSG
IRSG has been providing the industry's highest quality, longest lasting, and most versatile Inventory Processing and Transport Systems since 1968. We are the market leader. We design solutions where others hadn't recognized the need for improvement, and our vision has prompted us to create over 200 unique, flexible, and durable solutions for a vast array of retail needs. IRSG offers a wide range of products, allowing you to find everything you need, all from one supplier. Each and every solution has one goal: to successfully streamline your business from the back door to the sales floor in an efficient, organized approach.