Enhancing Retail Experience with Efficient Checkout Lines, Processing, and Transport Solutions
When we look at how stores work today, it's essential to create efficient shopping experiences that attract and keep customers. Having a smooth checkout process is especially crucial during busy times like back-to-school and holidays. To achieve this, IRSG offers over 200 flexible and durable solutions that revolutionize store efficiency.
In this blog, we'll discuss the importance of fast in-store express checkout lines and how they can improve the customers' shopping experience. Long lines at checkout can discourage customers from buying, leading to lost revenue for retailers. So, finding ways to solve this problem is essential.
Why We Need In-Store Express Checkout Lines
As we navigate through back-to-school shopping and approach holiday seasons, stores are preparing for more customers. But long lines at checkout can frustrate shoppers and ruin their experience. Waiting too long may lead to customers giving up on their purchase, which hurts the store's overall profits. Not to mention, when customer patience is tested, they may be more likely to stow their purchases somewhere throughout the store where they do not belong as they leave. This causes the shopping areas to be in disarray, and means that items are not back where they belong.
A fast and efficient checkout process can boost customer satisfaction and loyalty. It can also lead to more sales, as customers are more likely to buy when the checkout is hassle-free. That's why in-store express checkout lines are so crucial.
How to Set Up Express Checkout Areas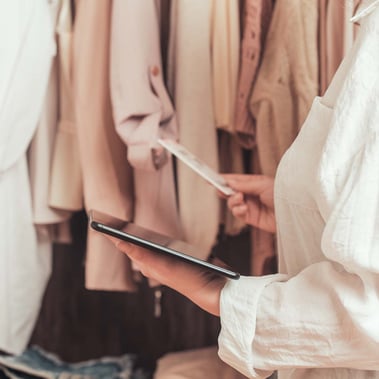 To tackle long lines, retailers can create express checkout areas in different locations throughout the store. Placing these checkout points strategically can make a big difference in customer experience. For example, having express checkout stations out of the way of high foot traffic areas will cause less traffic jams and clear up popular sections, as well as high traffic areas for a more comfortable shopping experience. This flexibility allows the store to adjust its layout and merchandise as needed for the high volume of product and traffic during the holidays. Be sure to keep in mind that these express checkout areas usually require the use of mobile devices to pay for merchandise.
These express checkout areas can serve more purposes than just traditional checkouts. Retailers can designate spaces next to the express lanes for gift wrapping during the holidays, adding value for customers. Returns stations in express checkout areas can also speed up the returns process, making it easier for customers to exchange or get refunds. On the same note, specific stations dedicated for returns curate an expedited checkout process for customers overall, speeding up returns from holding up wait time in line for customers making purchases.By following these steps, employees will be able to work more effectively, ensuring accurate and consistent signage while maximizing their productivity. This ultimately leads to improved customer experiences and increased profitability for the business.
Making Regular Checkout Lanes More Efficient
While in-store express checkout lines are essential during busy times, optimizing regular checkout lanes is just as important. Having enough staff during peak hours can minimize wait times. Clear and visible signs can help direct customers to the right lanes and avoid confusion. Training employees to work efficiently can also improve overall store profitability and operations.
Self-checkout kiosks can be a great addition for customers who prefer a more independent checkout experience. These kiosks can reduce lines, especially for customers with only a few items. However, staff should be available to assist anyone who needs help during the self-checkout process.
Offering Alternate Purchase Options
To further enhance the checkout experience, retailers can provide alternate purchase options. One popular option is the "Buy Online, Pick up In-Store" (BOPIS) service. With BOPIS, customers can shop online and pick up their purchases in-store, skipping the checkout lines. This combines the convenience of online shopping with the immediate satisfaction of in-store pickup.
Using mobile devices for express checkout can be a game-changer. Equipping store employees with mobile devices allows them to process transactions anywhere, reducing congestion at regular checkout counters. Employees can help customers with purchases, returns, BOPIS order pickups, checking stock availability, and even placing online orders on the spot.
Addressing Payment and Security Concerns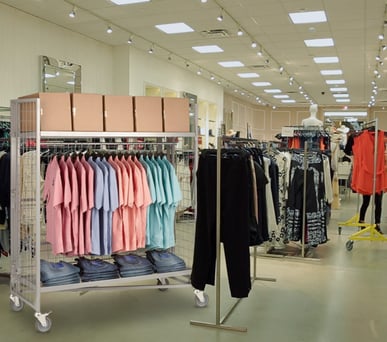 IRSG's retail transport and inventory solutions are secure and durable, making them ideal for store processes. However, payment security is crucial in any retail environment. Retailers should keep in mind IRSG's mobile stations are meant for card-only purchases. Practicing this can eliminate the risk associated with storing cash, and creates a safer environment for customers and employees.
Using card-only payment options for express checkout lines can enhance security measures and give customers peace of mind during transactions. Advanced payment technology in mobile devices provides secure and encrypted payment processing, protecting sensitive customer data.
Leveraging IRSG Carts During Busy Times
IRSG's retail inventory processing & transport solutions go beyond just checkout lines. During busy shopping seasons, IRSG carts can streamline various processes within the store. These carts are useful for holidays, back-to-school, weekends, and busy stores with constant foot traffic all year round.
For example, using IRSG carts for BOPIS pickups can speed up order fulfillment. The purpose of utilizing these carts is really for quick and efficient pick up. With ease of pickup, this creates a more enjoyable shopping experience overall for both convenience shoppers who want to be in and out of the store, and for those who want to browse around. IRSG carts are also useful for overflow storage of packages and pickups. To ensure security, only store personnel can open the carts for safekeeping.
Streamlining Returns with IRSG Racks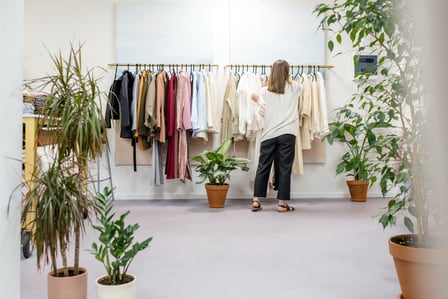 During busy seasons, returns tend to increase, and efficient restocking is crucial. IRSG's rolling racks, or mobile wire carts can be placed in designated areas for employees to process returned products. With these racks/carts, or other IRSG retail solutions, returns can be processed with more speed at mobile express areas. This makes the return-to-floor process faster and reduces the chances of losing or misplacing products.
Takeaway
The retail landscape is always changing, and customer expectations are higher than ever. In-store express checkout lines are vital for creating a positive and seamless shopping experience. Retailers can decrease wait times, improve customer satisfaction, and increase revenue by using IRSG's processing and transport solutions and multiple express checkout areas.
Offering alternative purchase options like BOPIS and mobile checkout caters to the preferences of diverse customers, ensuring convenience and ease. Retailers must prioritize payment security and consider using IRSG carts for various purposes to optimize store operations during busy times.
Retailers can use in-store express checkout lines and IRSG's inventory and transport solutions for increased efficiency. This helps them stay ahead of competitors and provide great customer experiences.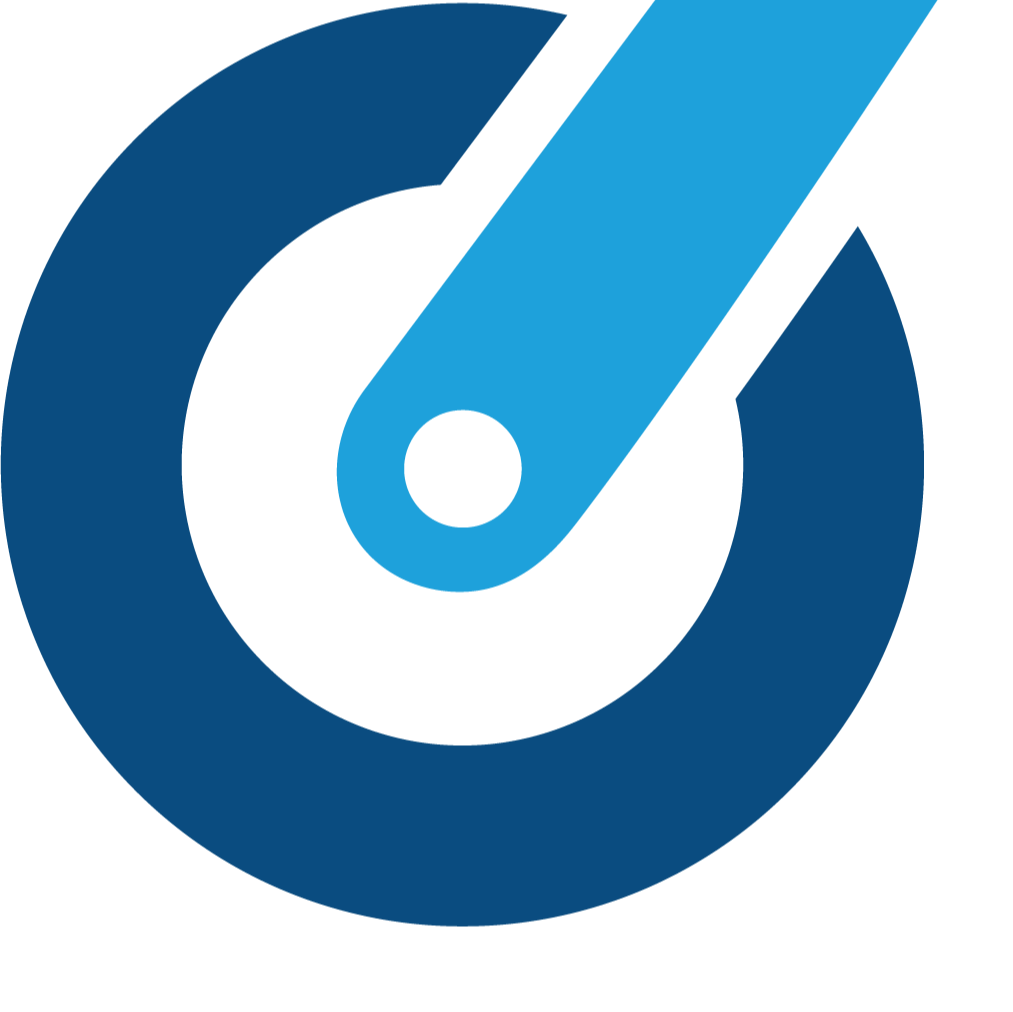 IRSG
IRSG has been providing the industry's highest quality, longest lasting, and most versatile Inventory Processing and Transport Systems since 1968. We are the market leader. We design solutions where others hadn't recognized the need for improvement, and our vision has prompted us to create over 200 unique, flexible, and durable solutions for a vast array of retail needs. IRSG offers a wide range of products, allowing you to find everything you need, all from one supplier. Each and every solution has one goal: to successfully streamline your business from the back door to the sales floor in an efficient, organized approach.